How to get rewards of pando catkin
Collecting rewards takes only three steps after entering pando catkin via the invitation link:
Connect to wallet
Find correct wallet address
Submit address as required
There are three ways to connect the wallet: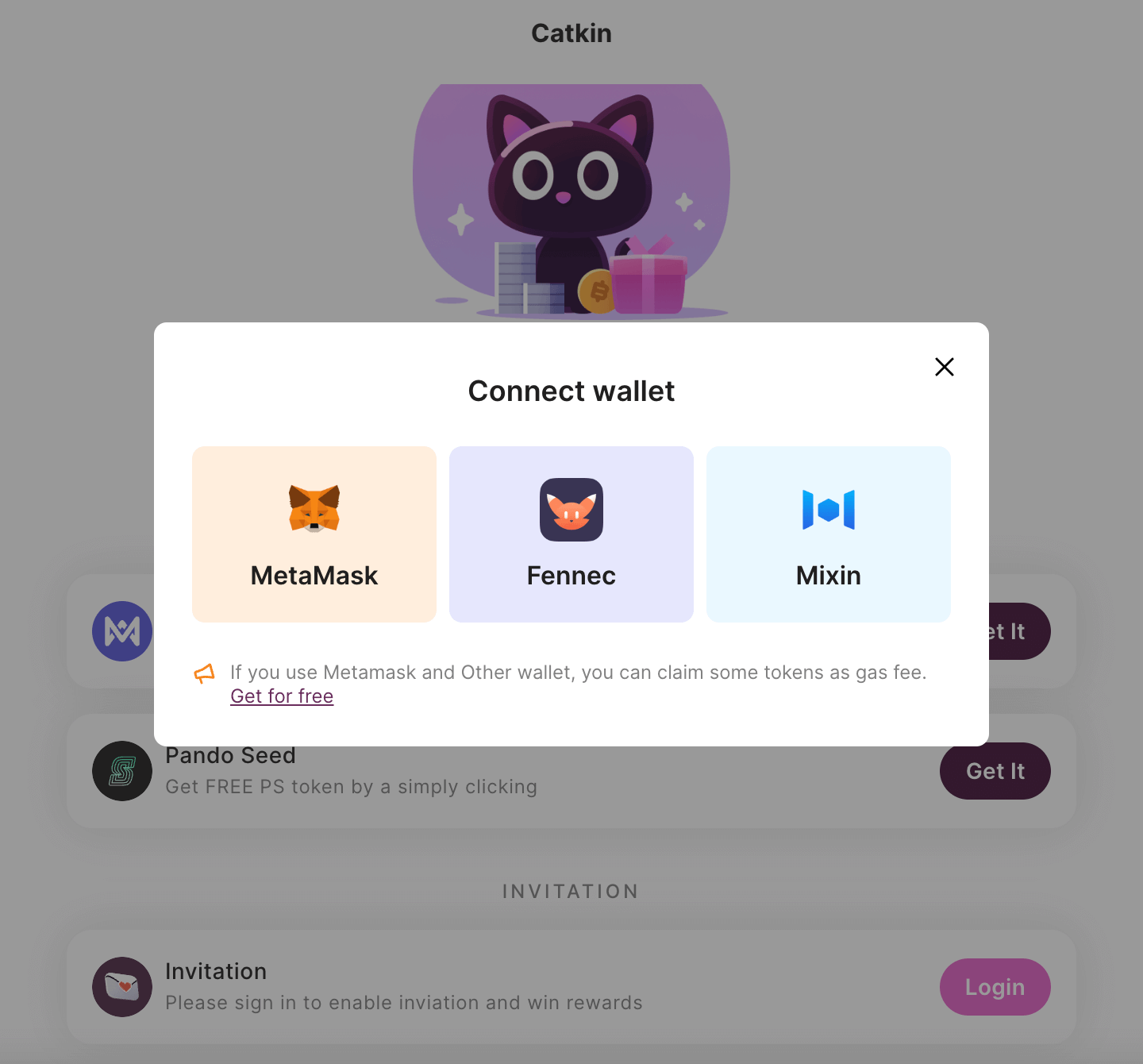 The next section focuses on how to submit the correct address as required for each type of wallet login.
Mixin Messenger Wallet
Download Mixin Messengeropen in new window and register an account to have a Mixin wallet. You can scan the code, or jump directly to Mixin Messenger to complete the authorized connection.
If you connect to Pando Catkin this way, you will need to check your Mixin ID number and submit it.
Go to the top right of the home page and you can see your Mixin ID at the location shown below.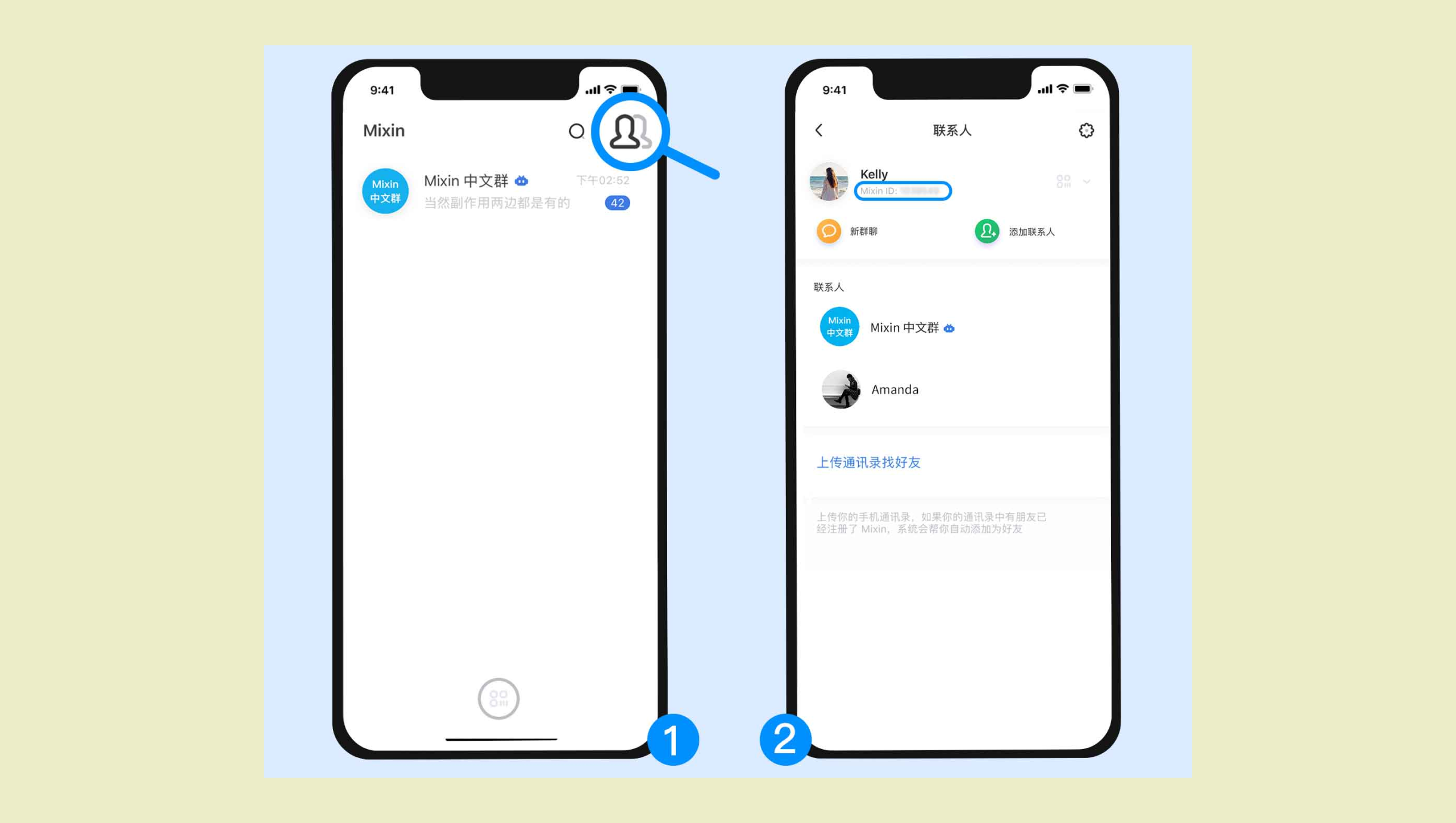 Fennec wallet
First you should creating a Fennecopen in new window web wallet. Then connect to the fennec wallet and complete the authorization.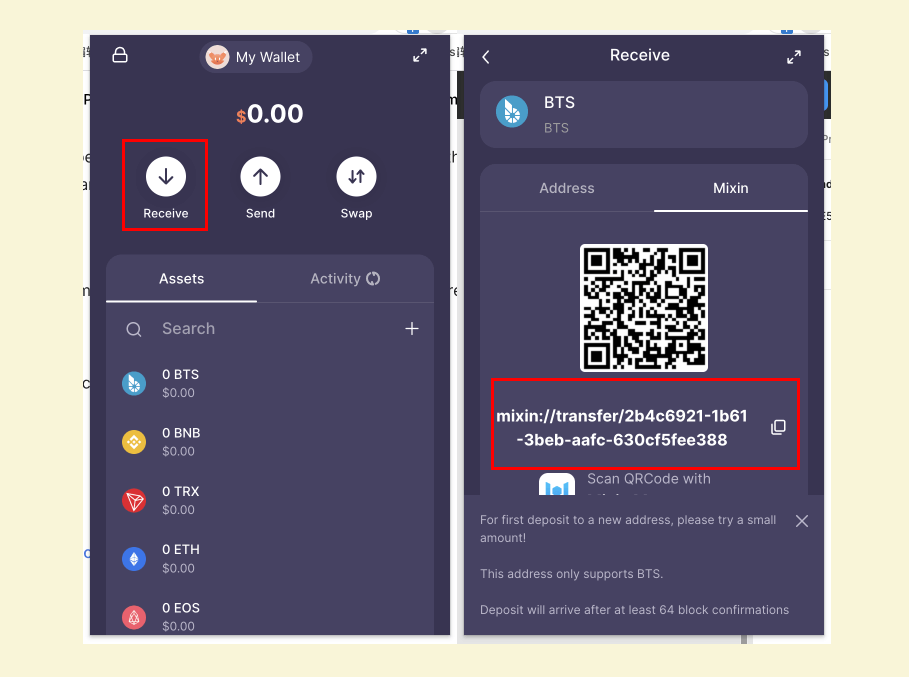 Enter Receive page and find the Mixin wallet address and then copy to submit.
MetaMask wallet
When you connect through MetaMask wallet, the MVM chain will be created automatically, please authorize and complete the switch. In the rightmost diagram below, you can copy your own address and submit it.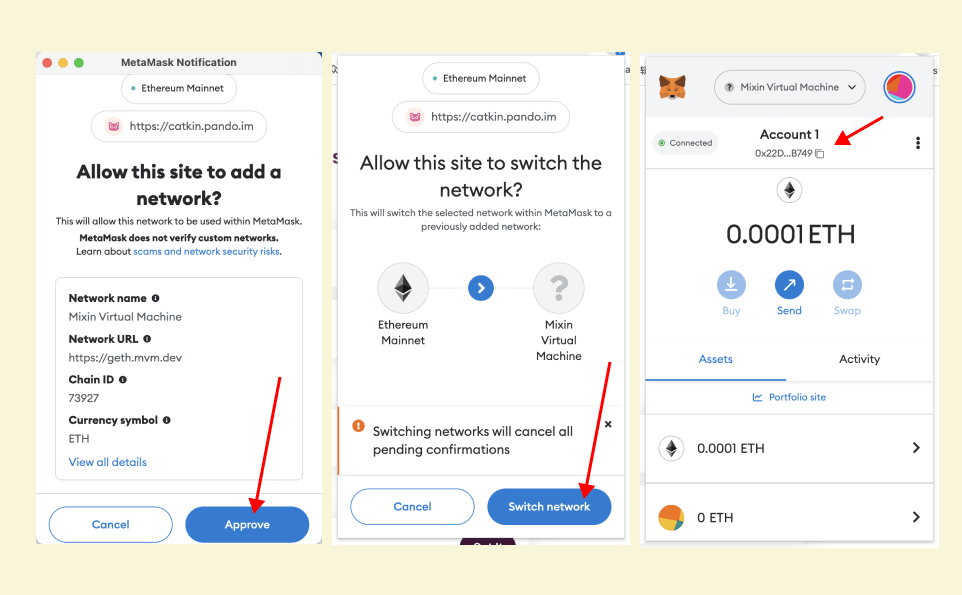 When you have completed the above steps, you can receive the pando catkin activity rewards, the specific rules of distribution will vary slightly depending on each activity.