At the time of writing this article, the premium of pUSD over USDT has just exceeded 1%. As a USD stablecoin, friends occasionally ask why pUSD is cheaper than USDT. They usually ask when pUSD has a negative premium over USDT (like now), and no one asks when there's a positive premium (like a few months ago).
I think there are a few misconceptions that need clarification:
pUSD is a stablecoin pegged to USD, not USDT
Although USDT is a widely accepted USD stablecoin, it is not the USD itself. The price of pUSD relative to USDT is merely a ratio.
You may ask, why is pUSD sometimes higher than USDT and sometimes lower?
That's because:
Stability is relative, reflecting the supply and demand in the market
With similar supply and demand, pUSD has less depth, making it more volatile compared to USDT and USDC.
For example, at the time of writing, the demand for both USDT and pUSD has decreased. Due to pUSD's lower total liquidity compared to USDT, the negative premium is larger, making pUSD cheaper than USDT.
Conversely, when demand for both USDT and pUSD increases, the positive premium is larger due to pUSD's lower total liquidity compared to USDT, making pUSD more expensive than USDT.
These premiums are market-driven and unrelated to pUSD's safety.
This is because:
Stablecoins: All are Not Created Equal
For USDC, according to information from Circle, each USDC stablecoin is backed by a corresponding US dollar asset. In other words, there is a reserve asset of 1 US dollar backing each USDC.
For USDT, according to information from Tether, each USDT stablecoin is backed by a corresponding US dollar asset or other currency, meaning each USDT has an equivalent reserve asset behind it.
As of now, both USDC and USDT claim that their reserve assets are held in US banks. This reserve asset backing mechanism is called "full reserve system."
pUSD is different.
Circulating pUSD Value is Always Less Than Collateral Value
Similar to decentralized collateralized stablecoin DAI, pUSD is minted through over-collateralization. Therefore, whenever 1 pUSD is minted, there is always more than 2.5 US dollars' worth of collateral backing it.
At the time of writing, BTC and ETH's collateralization ratios on Leaf are 324% and 374%, respectively, which equates to roughly 3.24 US dollars in BTC or 3.74 US dollars in ETH backing each pUSD.
This mechanism is called the "over-collateralized reserve system."
It's like two banks issuing their own currency with a value of one US dollar each. One bank has 3 times the reserve (decentralized and managed by an algorithm), while the other has only a single reserve (centralized and managed by people).
Clearly, in theory, pUSD backed by over-collateralization is safer and more reliable than USDT.
Supporting pUSD while Making Profits
Similar to DAI, it is difficult for pUSD to gain acceptance by centralized institutions through marketing. Therefore, community support is crucial.
Of course, support isn't powered by love alone. Community members have the opportunity to profit from supporting pUSD.
For example, whenever pUSD is trading at a premium, idle stablecoins can be used for arbitrage.
A few months ago, when pUSD was at a premium, it could be exchanged for more USDT and USDC. Now, when it's trading at a discount, USDT and USDC can be exchanged for more pUSD.
Each exchange helps you earn from idle funds while making pUSD more stable and robust.
Go to 4swap Exchangeopen in new window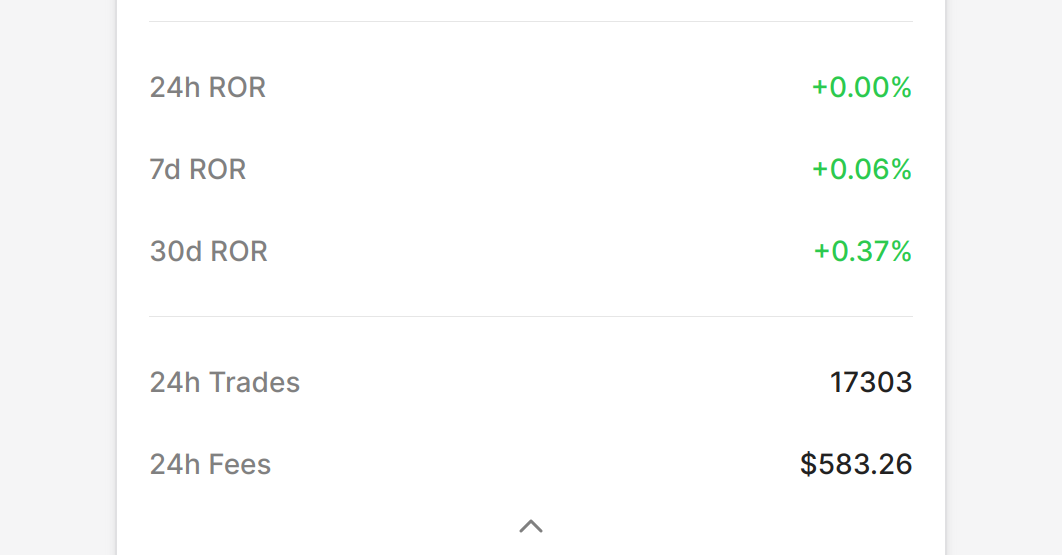 Adding liquidity to pUSD/USDT and pUSD/USDC pairs is also a good option. For instance, pUSD/USDT consistently maintains an annualized yield of over 4%.
Go to Add Liquidityopen in new window
We're Also Helping pUSD Become More Useful in Our Own Way
"We" refers to the Pandoopen in new window development team. PS: We don't have control over pUSD issuance.
Recently, Bazaar (7000104756) has performed well. By spending pUSD, users can purchase online services, including vouchers and coupons. Lately, Meituan and iQiyi coupons are available at 70-80% of the official prices.
For friends living in Japan, purchasing Amazon ギフトカード and auPay is quite cost-effective, offering a 2% discount even without considering additional platform points. For more information, see Horse's article From Cryptography to Daily Necessities in Two Minutesopen in new window.
Moving forward, on one hand, we plan to continue working on valuable initiatives to make pUSD useful beyond buying and selling coins; on the other hand, we aim to expand pUSD's reach. For example, we're discussing with Mixpayopen in new window how to tap into pUSD's potential.